Activities:
Windsurf, Kitesurf, SUP
Popularity:
Not Much
Style:
Freeride, Freestyle, Wave, Slalom, Speed
Level:
Intermediate, Good, Specialist
Pounda enowned for its emerald waters and fine sand, it gives the feeling of an exotic beach. The area is under Elafonisos' administration, although is located on the opposite coast.
There is the oldest sunken ancient underwater settlement (about 5,000 years old) that could be seen when swimming there as well as the old cart roads. Also, near the spot there is a dried swamp.
Best Months:
January, February, March, April, May, June, September, October, November, December
Medium Months:
Wind Type:
Thermal Winds, Frontal Winds
Best Direction:
N, NE, W, NW, SW
Main Direction:
N, NE, W, NW, S
Worst Direction:
Wind Factor:
Main Wind Direction:
Offshore, Side Offshore, Onshore
Blowing at:
Wave Tack:
The conditions are similar to Magganos. During summer, with strong "Meltemi" North wind, between Pounda and Pavlopetri one can find the perfect conditions for windsurfing. Offshore - Side Offshore.
In winter time Pounda has onshore W-SW winds and waves.
For kitesurfing ideal winds are W, SW, and N.
Attention: South of Pavlopetri it is dangerous and forbidden to practice windsurfing and kitesurfing.
Type:
Flat, Chop, Small Wave (< 1m), Medium Wave (1-3m)
Quality:
Crystal Clear
Depth:
Shallow (walking several steps not to step on)
Seabed:
Sand
Attention:
Current
With North wind Flat and Choppy water. With W-SW winds waves.
The channel between Elafonisos and Peloponnese with the golden-bluegreen waters is only 2,5 m deep.
Type:
Sand
Size:
Medium
Bathers Period:
July, August
Bathers:
Sparse
Shade:
No
Kid Friendly:
Yes
Attention:
Its sandy beach is 700 m long. It is one of the most beautiful of the region. It was much longer, but it lost a part of its length because of displacements of the sand around the coast.
Its rolling sand dunes occupying the full length of the child-friendly sandy beach.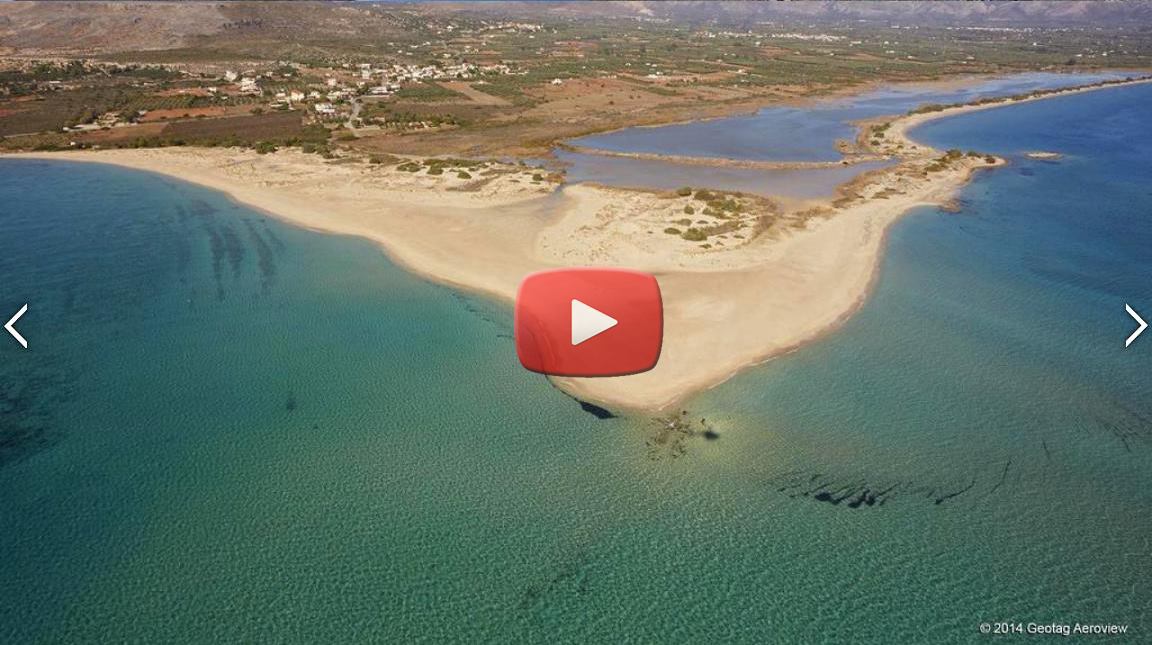 GPS Google Maps: 36.51878, 22.98331
Access to Pounda: Access to Pounda is easy via the existing road network in southern Laconia. You can reach the spot by car, moto, taxi and bus.
Follow the journey by road from Athens through the National Road Athens - Corinth - Tripoli - Sparti. After Sparti turn left to Krokees to Skala - Neapoli. After the Archangelos Village and some kilometers on the right side you will see the sea and see Elafonisos Island. The spot is near the port.
---
Access to Laconia: Laconia is located on the southeastern part of Peloponnese. The access is easy by private vehicle or public transportation via the existing road network, in the following ways:
Arrival by Airplane: The new airport of Athens "Eleftherios Venizelos", one of the best airports in Europe, (IATA: ATH, ICAO: LGAV) is located in Spata Town and serves flights to Greece daily from several international airlines from all over the world. You can take a charter flight, so you can carry your windsurf equipment with you as well.
During summer months there are regular flights from Athens and Thessaloniki to Kalamata International Airport (KLX) as well as certain charter flights from major European cities.
Arrival by Car, Moto, Camper Van: In order to go to Laconia by car from Athens, the distance is about 280 km, from Thessaloniki the distance is about 770 km, from Patras the distance is 320 km, from Tripoli 130 km and from Sparti 80 km.
From Athens: To get to Laconia by car from Athens, coming from the capital, select the new National Road Athens - Corinth onto Route E94, continue on Route E94, following the signs for Patra/Tripoli/Korinthos onto Route E65 and follow the signs for E62/E952/Kalamata/Tripoleos. Then follow the Tripoli - Sparti road E961. The drive takes approx. 3 ½ to 4 hours.
From Athens International Airport "El. Venizelos"(ATH): Starting from the airport enter Attiki Odos and drive to the end of it (at Eleusis). After you exit Attiki Odos you will automatically enter National Highway Corinth - Patras.
From Patra (Port/Peloponnese): Take new National Road Athens - Corinth towards Athens. Proceed south on Route E65 to Patra/Tripoli/Korinthos and follow the signs for E62/E952/Kalamata/Tripoleos. Then follow the Tripoli - Sparti road E961.
From Kalamata: There are two possible routes with little to choose between them:
The route from Kalamata airport to the Sparti Road (82) is quite easy although not well signposted:
Turn left out of the airport and continue to Asprohoma (it is a 'T' junction with traffic lights). Turn right here and you are on the 82 to Kalamata. Continue through two sets of traffic lights (after the first set the road becomes a dual carriageway - you could turn left here and use the old Athens road into the centre but I do not recommend it as it does get a bit tricky at times) into Kalamata. Look out for a Super Market on your left, after this get over to the left as you need to take a left at the next traffic lights - there is a 'turn left lane' at these lights. Once you have turned (onto Artemidos) continue on this road which although it narrows as it goes through the town, remains a dual carriageway. You will eventually see the Bus Station on your left (the road is now two ways), continue and you will see a car park on your right and the road appears to almost end. However, it bends to the right around the car park with trees, greenery on your left and after a short distance it becomes a fairly narrow road which starts to climb. This is the Sparti road - it may not look like it but it is. Just stay on this road and you will climb out of Kalamata and the road will eventually open out into a good two lane highway.
You can also get down the coast, past Stoupa to Areopoli then to Gythio and Skala.
Arrival by Ferry/Boat: If you are coming from the European continent and you prefer to take the ferry from an Italian Port, you need to head towards Italy and the Italian ports of Ancona, Venice Bari or Brindisi. Those ports have daily connections to Corfu, Igoumenitsa and Patras New Port: When you exit from the new port, follow the signs to Athens.
Arrival by Bus: From the airport of Athens "Eleftherios Venizelos", the metro and the Proastiakos-Suburban railway, as well as taxis and buses to and from the centre of Athens are to be found opposite the main exit of the airport. The distance is 44 km. The bus journey takes between 35 and 45 minutes to the city centre at Syntagma (Parliament) Square (of course depending on the time and traffic), therefore the best way is to take the "Athens metro" that connects the airport with Athens and Piraeus. There are also car hire agencies at the airport, in case you want to rent a vehicle.
The bus E93, which leaves from the main building of the airport (ports 4-5) get off Kifissos bus station from where you change and take Intercity bus running daily from Athens to the most of the towns and villages of the prefecture.
Windsurf Lessons


---

Windsurf Rental


---

Kitesurf Lessons


---

Kitesurf Rental


---

Surf Lessons


---

Surf Rental


---

SUP Rental


---

Storage


---

Repair


---

Rescue


---

Equipment Store


---

Events


---
Parking
Parking along the beach is available in the area

---

Toilet


---

Beach facilities


---

Food


---

Market


---

Acommodations


---

Camping


---

Room for Camper Vans


---

Internet Access


---

Medical Center
Regional Clinic in Agii Apostoli (10 km NE), Health Center in Neapoli (12 km E)

---